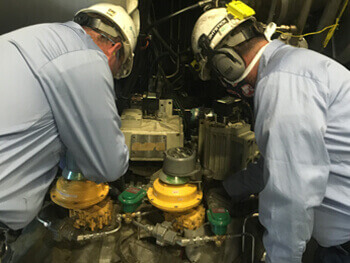 BTE provides on-site operations and maintenance and technical facilities services for commercial, industrial, life science, and institutional customers across New England.
BTE partners with customers to free them from the responsibilities of daily operations and plant facility maintenance so they can focus on their core business. We provide total facility maintenance with the highest level of customer service, emphasizing efficiency and innovation in a manner consistent with our customers' business objectives.
We are committed to:
Increasing a facility's asset life and value
Controlling operating expenses
Reducing energy costs
Maintaining a safe and productive environment
Our operations and facility maintenance services help ensure that preventative, general, and other electrical and mechanical systems maintenance activities are properly staffed, managed, and performed.
Our commercial maintenance services also include facility audits and commissioning; custom design of appropriate operating, maintenance, and contingency procedures; tailored computerized maintenance management systems; and preventative maintenance programs to further ensure your facility's productivity.
We also develop and deploy strategic energy plans and can provide immediate access to licensed trade or building engineers on demand — ready to assist you with whatever your facility needs.
Regardless of the service we provide, BTE delivers a variety of flexible, effective solutions that are tailored to increase your facility's asset life and value, control operating expenses, reduce energy costs, and maintain a safe and productive environment.
Contact us today to discover what our commercial and plant maintenance services can do for you.