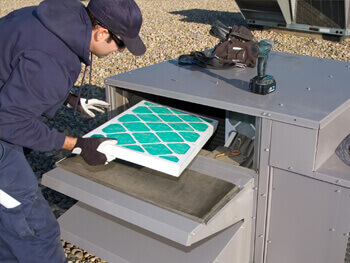 Whether it's a simple air conditioning repair, furnace maintenance, HVAC repair, or HVAC preventative maintenance, our network of professional customer service reps and field technicians are ready to assist you in maintaining the proper function and integrity of your entire HVAC system.
With over 235 qualified commercial HVAC contractors, our response time is unbeatable. We react quickly to limit your downtime, so your productivity is ensured.
Commercial HVAC Repair Technical Training
BTE has partnered with Massachusetts Maritime Academy (MMA) to offer technical training covering various disciplines for all field technicians. We also offer a certified apprenticeship program through the Massachusetts Division of Apprenticeship Training.
To help ensure that our technicians are as qualified and up to date as possible, all our commercial HVAC systems facilities and HVAC service technicians take part in the MMA comprehensive training program. In addition, several of our employees serve as certified trainers.
Contact us to discuss HVAC maintenance and repair for your facility.