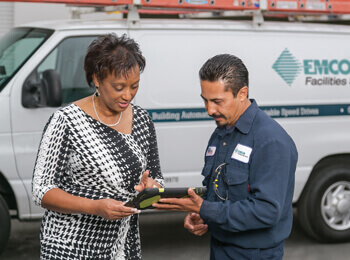 Ongoing training and education programs help ensure that BTE continues to provide the high-quality workmanship that has become our trademark.
We recognize that ongoing education and training is beneficial for our employees — and inevitably improves our customers' building performance, which adds to their bottom line.
Our personnel regularly participate in and attend training programs focusing on the newest building technologies and advancements aimed to increase operating efficiency.
Our professionals meet criteria set by the industry's leading licensing and certification organizations, ensuring that our customers receive the highest standards of quality, workmanship, and expertise.
Our certifications and licenses include:
MA Master Electrical License
MA Refrigeration Contractors License
Universal CFC Refrigerant Certification
MA Building Trades Association